Journal Entry:
Tue Aug 5, 2014, 12:34 PM
People, erotic art and fetish art
( even if you do not like it)
counts as art!
I am extremely fed up with disrespectful people who act poorly against fetish and erotic artists.
People who does not like nudity often seem for some reason comment on what they hate. It is so pointless.
I would not sit down and comment on things I dislike, makes no sense.
When I started to draw erotic art a large chunk of my fanbase left me, simply because nudity was not their cup of tea, I am OK with it. I mean the worst that ever happen to me was a few comments about the breast being to big or when a large confession blog mocked my art . But when you see art you really do not like, why not use the option of closing that tab /window and leaving it alone? Would that not be the sane option? If it violates some rules, report it. Do not insult it.
Many seem to forget that nudity have always existed in art , so has erotic materials :
Early Renaissance 15th century ,
Birth of Venus
by Sandro Botticelli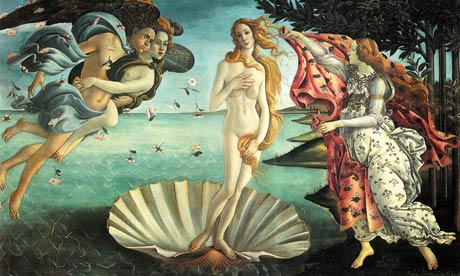 Manga artwork is by CYGNUS , and
,
Venus, Cupid, Time and Folly
by Agnolo Bronzino
So which is art and which is just plain nasty smut?
If we shall be honest , both are.
Some of the artworks are from 1600 , so nudity is hardly a new thing.
Comments on erotic / Fetish art
Every single artist on deviantart should gain respectful comments, I do not understand the logic behind why some people add nasty comments about rape, and rude insults. No artist , no matter what they draw deserves that.
I have seen so many good comments, some which are empty one liners.

This comment is helpful , but if the artist does not want critique, you should not add any:
The comment below does not qualify as critique , the person who comments does not tell the artist how to perhaps improve the artwork.

I guess this would qualify as to clarify your own personal taste :
And then we have the creepy once :
FEMALE OC - LACK OF CLOTHES , LACK OF PERSONALITY?
"Why not cover her up , a female OCs must they look like some streetwalker , it is disgusting." - said by Anon

"If a character has more clothes, she will most likely show more personality.
Because characters who lack clothes do so , due to lacking personality." - Anon


First of all I do not know where to start , a character with nipple plates , are a personal preference , rather then making a functional outfit. But then again several cultures did have lack of clothes, and this was not because of the males. A lot of it is due to climate.
I have a character which have been said to wear to little clothes:
Is my OC Whitchear to sexy? I mean it does exist characters which are simply made to sell sex, they lack deep stories and some are just a red haired naked female whom can often be seen in sexual situations.
My character was made to be part of a all man team , she played a large part during plots and never ever acted sexy.
My artwork of her looking sexy, is really not how she usually acts.
She is sly , and cunning . But are more or less like a mother for the young leader in the group who is not at all use to leading.
Her story is very tragic and meaningful. She is not some sex object that walks around in my books and lick male chest and suck lollipops. Just saying.
Many female characters are made sexy so males will like them, but that being said some females like them as well.
Females can be as perverted as a male, just saying. I have enough in my family and friends to our family to back it up.
One of my sisters friends chased me around with her silicon breast, asking me to touch them. The entire situation was bizarre.
Tell me what you think about the topic, does erotic artist deserve nasty comments because of what they draw?
Can a character be to sexy?
I want to have a real clean dicussion about this.


will correct spelling and grammar soon.